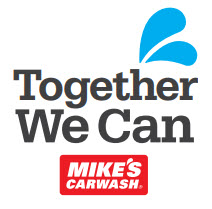 OUR COMMUNITY PROMISE
‐ Mike's understands we are more than a local business. As corporate citizens, we realize that we play an important role in the life of each community in which we do business. We take this role seriously and expect all of our team members to embrace our philosophy of "giving back" as well.
2022
TOTAL
DONATIONS
$486,742

2023
TOTAL
DONATIONS
$48,553
A Tradition of Caring

Over the years, Mike's has raised millions of dollars for our various community partners. Most notable has been our ongoing partnership with Big Brothers Big Sisters. On a select Saturday each spring, we open our locations to this valuable organization, donating a portion of our proceeds while also raising donations from our more-than-generous customers

In addition, it is a tradition that every Mike's grand opening includes a fundraising tie-in to a local charitable organization. It's our small way of saying thank you to each community for giving us the opportunity and privilege to be a part of its future.