YEAR-ROUND PROTECTION FOR YOUR VEHICLE?
To address our constantly-changing weather conditions, Mike's offers a variety of wash packages. During the winter months, our underbody wash cleans highly-corrosive road salt from your vehicle's undercarriage. Throughout the year, especially during the hot summer months, our Ultimate+Ceramic wash acts as a shield, protecting your vehicle's finish from intense sun, pollen and highway dust.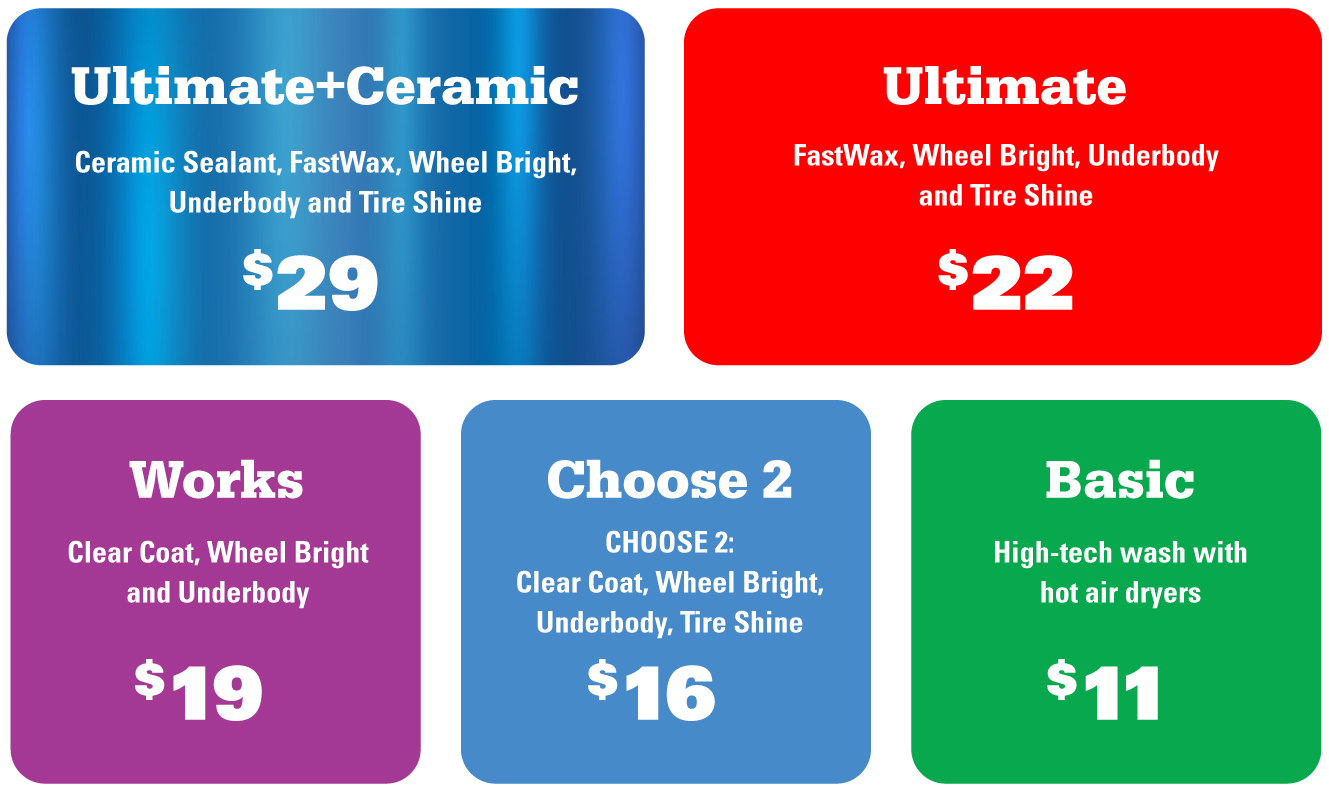 PRODUCT DESCRIPTIONS AND A LA CARTE PRICING
Ceramic Sealant $7
add to your Ultimate Wash, for enhanced protection and a showroom shine.
FastWax $5
add a "hand-wax smooth" shine and protection with longer lasting results.
Wheel Bright $4
blasts your wheels to remove brake dust and other road grime.
Underbody Wash $4
removes damaging dirt and salt from underneath your vehicle.
Tire Shine $4
gives your tires a long-lasting, high-gloss shine.
Clear Coat $4
protects your finish, gives you an extra shine and helps water roll off your vehicle's surface.