Mike's runs special events throughout the year to support local community groups. Below are several of our upcoming events.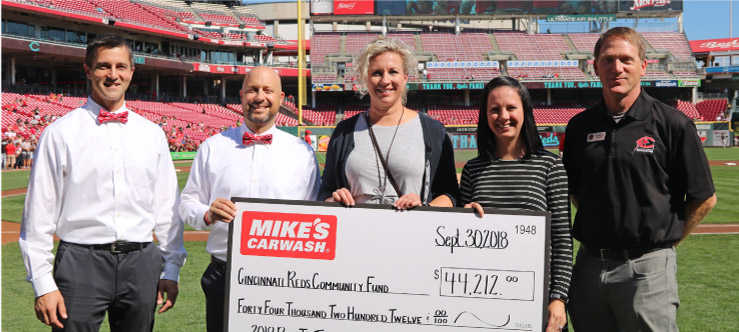 SEPTEMBER 6 - 8 | FREE ULTIMATE WASH WEEKEND
The mission of The Children's Home is to create lasting results that strengthen families and our community by guiding individuals-from infancy to independence-through comprehensive education, behavioral, and health services.
Mike's is proud to be partnering with The Children's Home during the FREE Wash Weekend at our newest location, 5800 Montclair Blvd., Milford, OH.
During the weekend of September 6-8, enjoy a FREE Ultimate Wash courtesy of our Milford team. At the same time, we'll be collecting donations to The Children's Home.
Last fiscal year, more than 10,500 individuals were impacted through the services offered by The Children's Home. For more information, call
513-272-2800
or visit
www.tchcincy.org