Mike's runs special events throughout the year to support local community groups. Below are several of our upcoming events.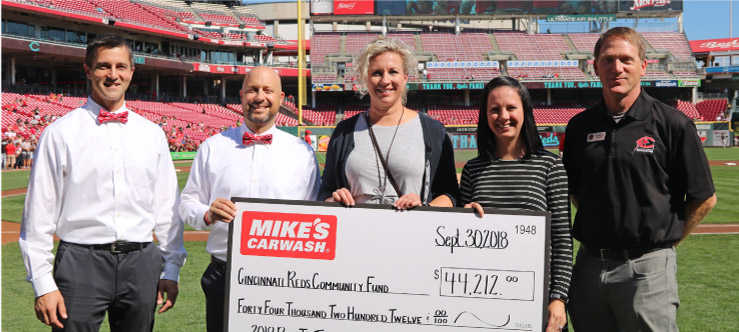 JULY 13 | LOCAL CHAPTERS OF RMHC
Keeping Families With Sick Children Together and Near the Care and Resources They Need

Mike's is teaming up with Ronald McDonald House Charities (RMHC) for a very special fundraising event.

On Saturday, July 13th from 7 am to 9 pm, ALL Mike's Carwash locations will offer our best wash, The Ultimate, for just $15. We will also donate $1 to the LOCAL CHAPTER of RMHC.

Since 1974, RMHC has created programs that strengthen families during difficult times. RMHC provides vital resources and compassionate care to children and their families being served by leading hospitals worldwide. Core RMHC programs-Ronald McDonald Houses, Ronald McDonald Family Rooms and Ronald McDonald Care Mobiles - provide access to health care and enable family-centered care. RMHC has lessened the burden for millions of families in the past year alone.

Mike's is proud to support the family-affirming mission of Ronald McDonald House Charities.